Contact Info
Address:
200 S. Rogers Street
Waxahachie, TX 75165

Telephone:
(972) 938-9511

Email:
Serving all of Texas, including Dallas, Ellis, Hill, and Tarrant Counties.
Practice Areas
The Law Offices of Bill J. Scott offers its clients a full range of legal services in all criminal defense, juvenile law, and personal injury matters.
Criminal defense
Whether you are charged with a felony or misdemeanor, we can assist you or your loved one, through this difficult time because in the end there is much more at risk than most people realize. Mr. Scott has the experience to guide you through our complex legal system.
Contact Us
---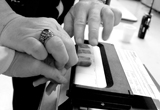 Juvenile Law
Part of moving from childhood to adulthood is the process of learning to make decisions. We understand that not every decision a juvenile makes is going to be the right one, but we also believe that every precaution should be taken to minimize the damage to the child's future.
Contact Us
---
Personal Injury
When another's negligence impacts your life you deserve to be compensated. We can work to get you the compensation you deserve, including lost wages, medical expenses, and more. It is important to realize that the insurance companies have attorneys working hard for them...you should too!
Contact Us
---
To speak with the Law Offices of Bill J. Scott, please call or email us today.